Education Through the Arts
Sally Rogers delights students of all ages with her wonderfully creative ways of transforming virtually any educational topic ⁠— science, history, math, you name it! ⁠— into an unforgettable learning experience that stimulates collaboration, broader thinking, and self-understanding.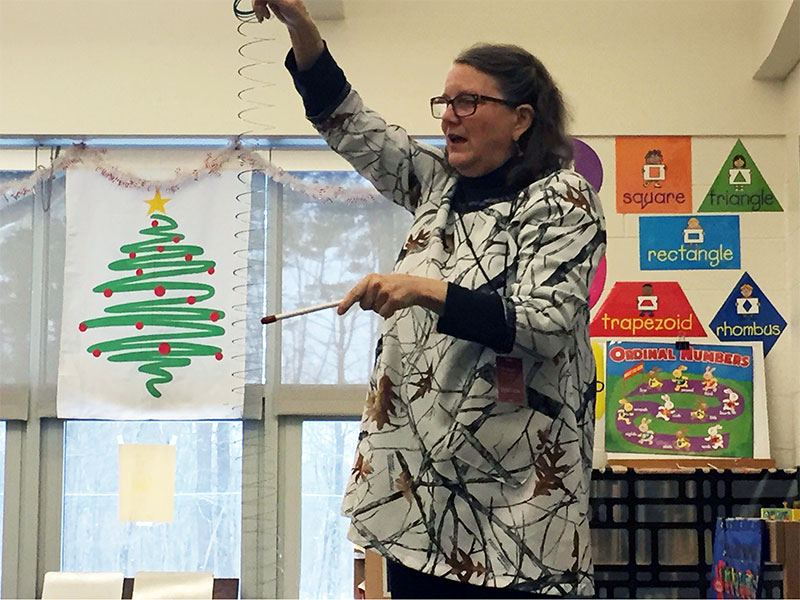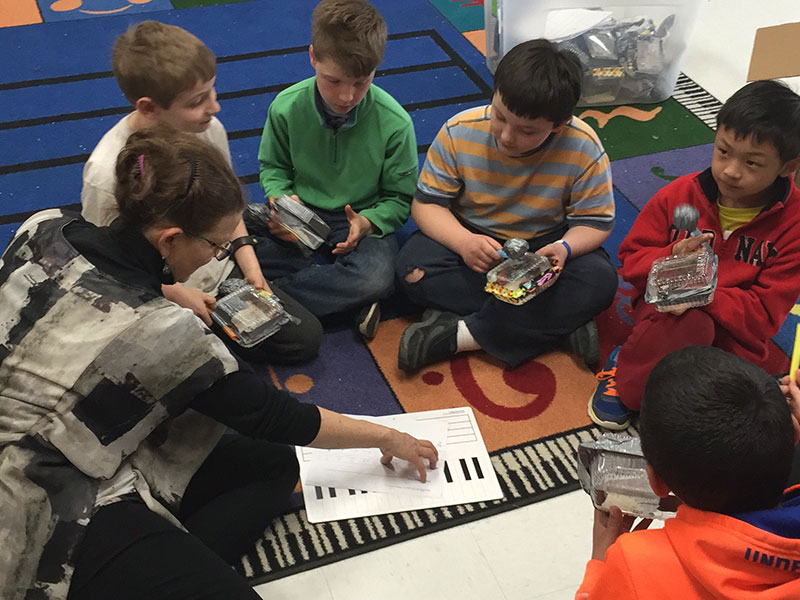 With over 25 year's teaching experience, Sally is a firm believer in integrating curriculum through the arts. With a Master's Degree in Integrated Curriculum for the Arts from Lesley University, she has worked in the public schools across the nation and in her own classroom and has seen how struggling students are transformed by the introduction of arts-based learning, bringing new meaning to their studies.
Rogers served as president of the Children's Music Network and has received numerous awards and recognition including The Magic Penny Award (2017) for lifetime achievement empowering children through song, Prudence Crandall Award for Excellence in Multicultural Education (2009), two Parent's Choice Gold Awards for her children's albums and more. She is a CT Master Teaching Artist and frequently presents workshops on arts integration at in-school professional development workshops and conferences. Learn more about Sally Rogers' educational programs for students, teachers, and seniors.

Teaching Residencies
How do you make curricular content stick? By singing about it, of course! Better yet, by writing the song you sing! Sally Rogers comes to your PreK-8 classroom and helps students discover their own creativity and musical genius while writing songs about their community, their studies and themselves. She is an arts-integration specialist and uses music, movement and visual art strategies to address your classroom goals.
Why It Works
Watch as Sally describes her method for incorporating the arts into teaching residencies and why students respond to this interactive, arts-based learning.
---
Teaching Residency Topics
Topics for residencies can be tailored to reinforce the most important topics in your curriculum, or you can choose and adapt residencies such as:
Sing Your Way Through History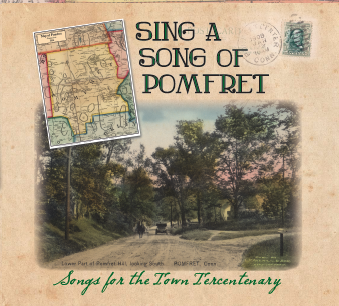 Students collect historical resources and oral histories to transform them into memorable songs.
Ballads Tell a Story: Retelling Cinderella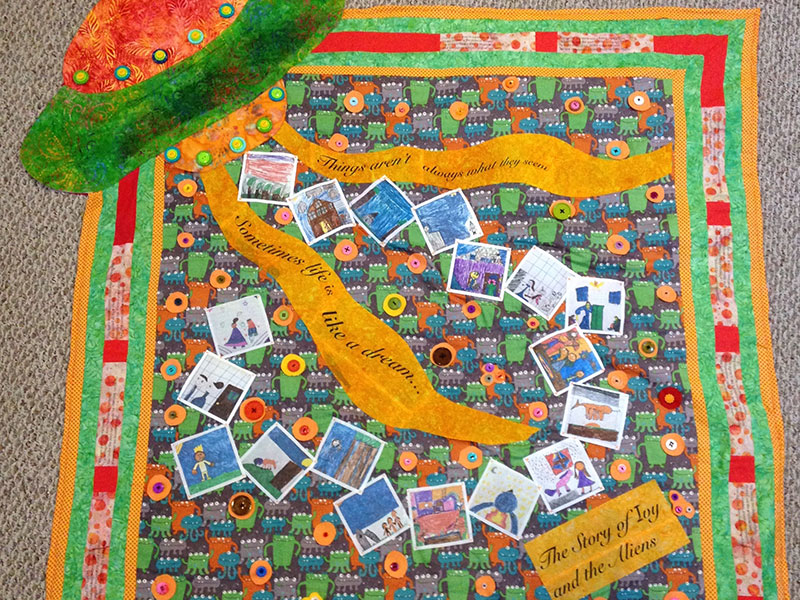 As a class, students transform and retell a traditional folk tale in a different time, place and with new characters.
Quilts and Fractions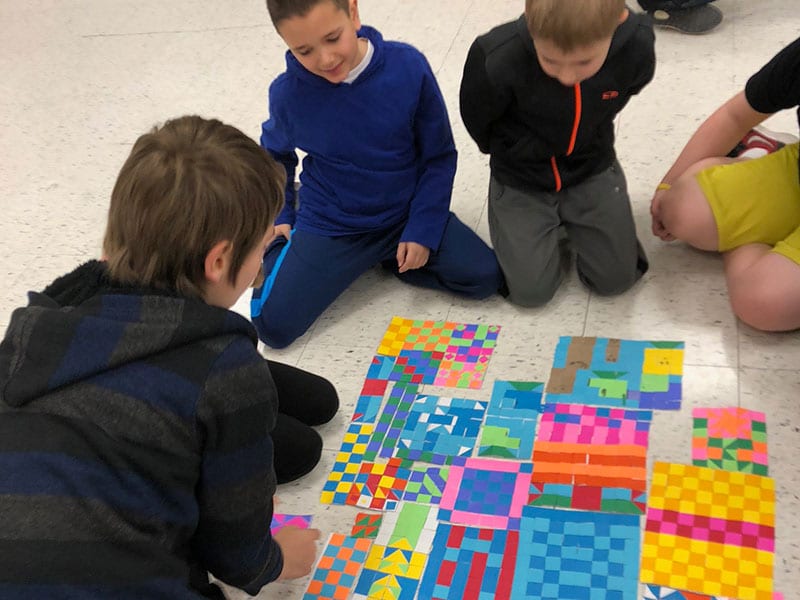 Hands-on and interactive. Create paper or cloth quilts to learn a wide variety of math concepts.
Every Rock Has a Story to Tell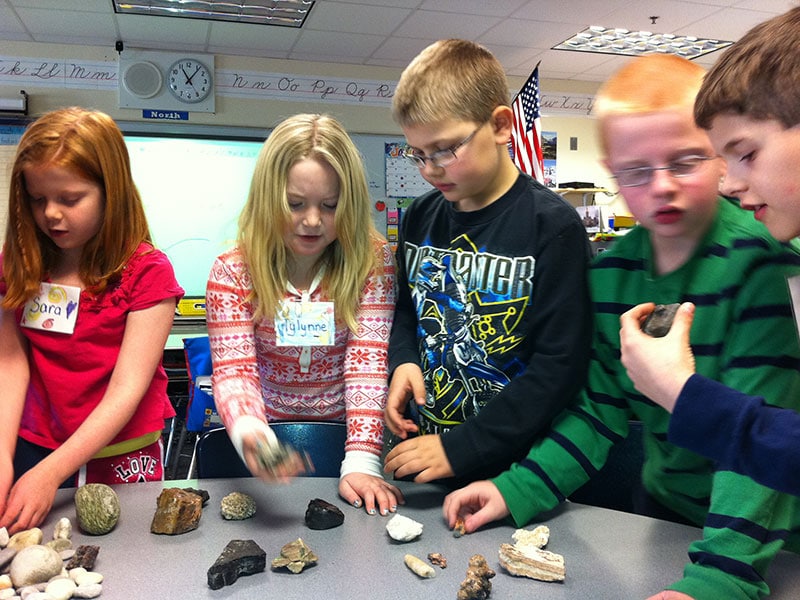 Sally combines her music with geological science to reinforce student's ability to understand difficult concepts.
The Science of Sound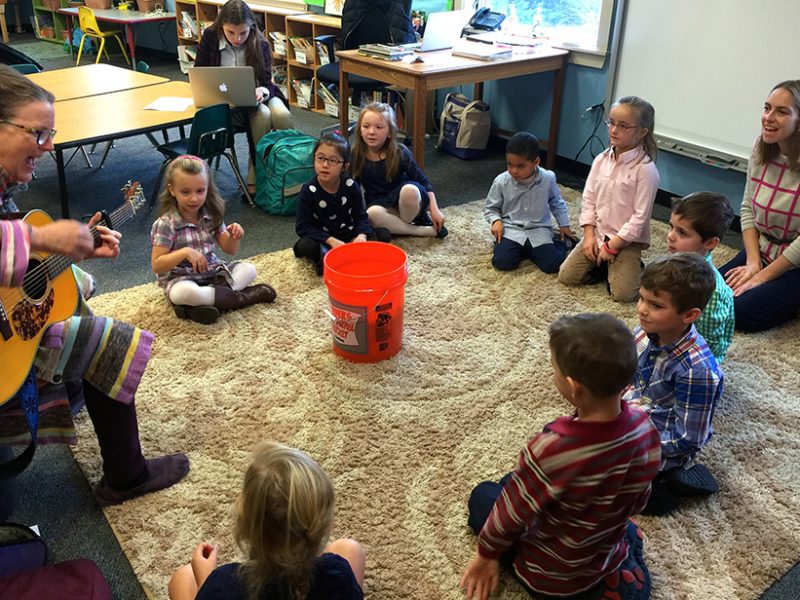 A FREE program for area Kindergartens sponsored by Performing Arts of Northeast Connecticut.
(Booking for this program is done through Performing Arts of Northeast CT. A new window will open.)
Tenopolis: How Does the Census Work?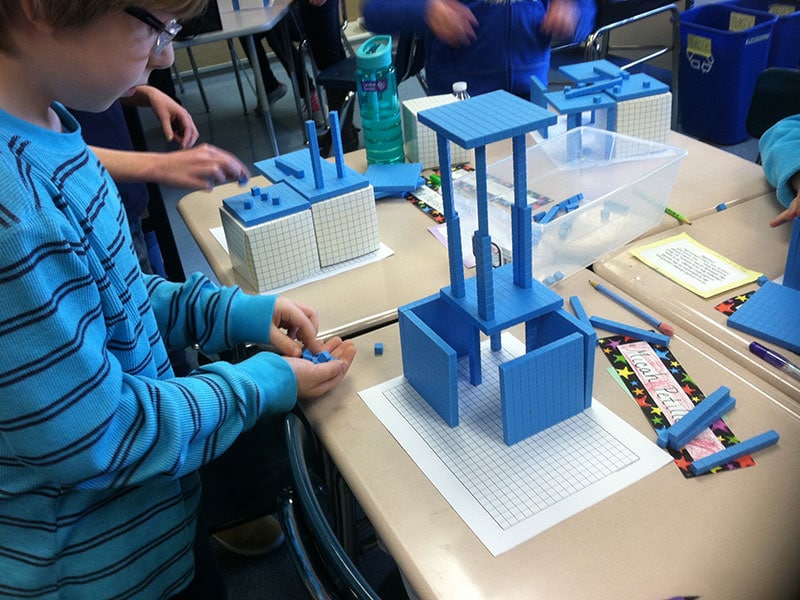 Students are the architects, creating towns using centimeter blocks, in which they must take the census, based on the number of cubes that they incorporate.
Songwriting With Kids
Songwriting is a fabulous tool for teaching rote concepts, assessing student learning, and improving literacy. The songs created in Sally's residencies and workshops will reverberate long after the program ends!
Your Custom Residency
Work with Sally to create an arts-based learning residency tailored to your curriculum needs. The video shows the culminating product of a residency focused on creating health/nutrition jingles.
Teaching residencies with Sally Rogers typically run from one to ten days and can pertain to ANY area of the curriculum. Residencies are ideal for all core subject areas including:
Science
History
Social Studies
---
What Others Say
See what teachers had to say after Sally Rogers' arts-based learning residencies.
Bring Sally Rogers to Your Classroom
Help students rediscover the fun of classroom learning. Book your interactive, arts-based teaching residency today!
All Connecticut school, library or professional development bookings are made through Arts for Learning Connecticut. (A new window will open and booking will be completed on their website.)
Professional Development
In today's classroom, every student learns differently. How can teachers reach every learning style and promote a deeper understanding of any academic topic? By incorporating art, music, poetry, drama, and dance as tools for understanding larger concepts in math, history, science, language, geography and more!
Why It Works
Discover the excitement students experience when educators implement arts-integration strategies into their lessons! When teachers attend one of Sally Rogers' professional development workshops or presentations, they leave with a toolbox of arts strategies that are adaptable at all levels of instruction and are particularly useful in literacy programs.
Watch as Master Teaching Artist Sally Rogers explains how curriculum challenges can be overcome through arts-integration strategies that delight students and empower each teacher to discover their own "inner artist."
---
Available Workshops
Professional development workshops are for teachers at all grade levels and areas of study. With rising pressure to meet standards and testing goals, arts integration is a surefire method to maximize the time each educator has with their students. Bonus: Everyone has more fun and experiences deeper understanding!
Strategies for Arts Integration to Reach All Students
Participants will actively participate in learning kinesthetic, auditory, visual and linguistic strategies for delivery curriculum: language arts, math, science, social studies, etc. These strategies are tools for reaching the hard-to-teach student while engaging all learners.
Song Writing in the Classroom: Using Songwriting as an Assessment Strategy
Educators will learn how to use simple songwriting techniques to enhance their curriculum. These songs can be used to assess student learning or to differentiate instruction for those who are not "book learners".
Oral Histories into Song: Connecting Students to Local History
Teachers will learn how to expand local history units into a hands-on project with long-lasting community benefits. Students collect oral histories and write songs based on the stories they have collected.
Workshops can be part of an hour-long staff meeting, half or full-day workshops. Each teacher is guaranteed to leave with a renewed sense of purpose, taking home music, visual art and movement strategies for immediate application in the classroom.
Reimagine Classroom Learning With Sally Rogers
Add to your toolbox of arts-integration strategies for the classroom. Book your professional development workshop today!
All Connecticut school, library or professional development bookings are made through Arts for Learning Connecticut. (A new window will open and booking will be completed on their website.)
Songwriting With Elders
Just because we get older doesn't mean that we lose our ability to create! Sally now offers songwriting programs for seniors, to awaken the creativity and musical talents that lie in us all. Participants come together once a week for a lively hour of sharing. They get to know one another while brainstorming ideas for song lyrics and melodies. Tunes may be generated by the group, by Sally Rogers or may be based on existing musical ideas. The process is very engaging and hands-on, with everyone contributing to the making of singable songs. The residency culminates in a final celebration and sharing of the finished compositions.
Residencies can last from three to ten days, depending on funding. Grant funding opportunities may be available through the Connecticut Office of the Arts Regional Initiative Grant Program (REGI).
Benefits for Participants
Participants reclaim their inner musician through singing and songwriting
No musical experience necessary – we're all born musical!
Ideal for memory retention
Opportunity for new learning and growth in a fun, social setting
Sample Workshop Session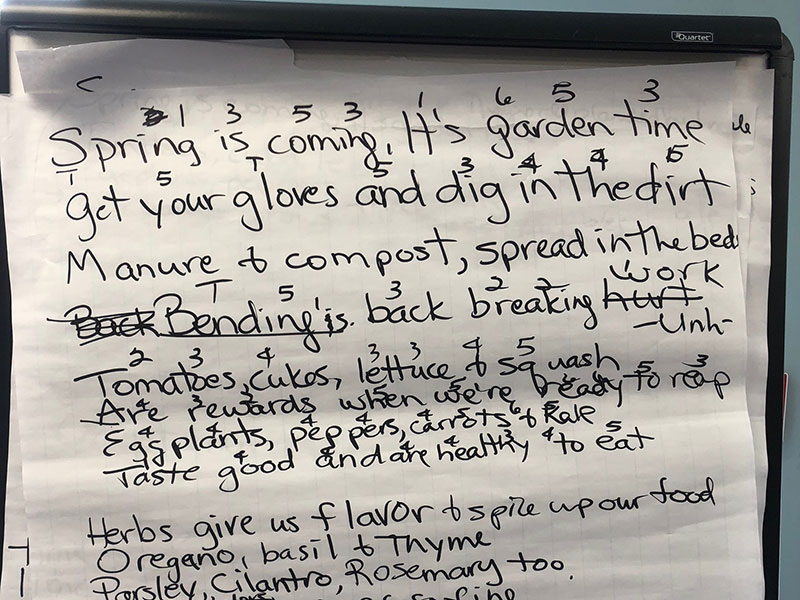 Participants come together once a week for a lively hour of sharing. Everyone is encouraged to contribute and brainstorm ideas for song lyrics and melodies (see sample lyrics above) which are then put to music created by the group or put to a familiar tune. A final song-sharing celebration caps off the residency.
Awaken Senior Creativity With Sally Rogers
A fun and engaging way for aging adults to preserve memory and social awareness. Book Songwriting With Elders in your community today!
All Connecticut school, library or professional development bookings are made through Arts for Learning Connecticut. (A new window will open and booking will be completed on their website.)